The 2015 AIPP Qld Epson Professional Photography Awards Gala Dinner was held on 30 April at the lovely Hillstone St Lucia.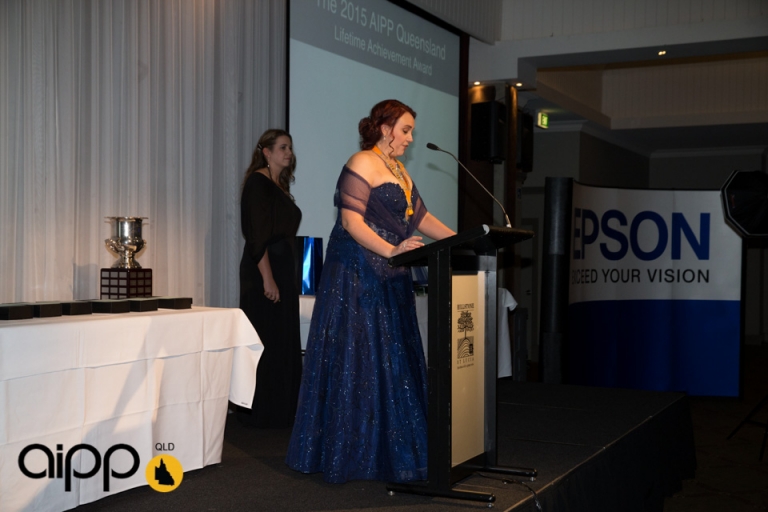 It was such a pleasure awarding Rob Heyman with a Lifetime Achievement Award for all his hard work for the photography industry in Australia!
The President's Award was given to Mel Anderson for everything amazing she does for the AIPP and the photography industry.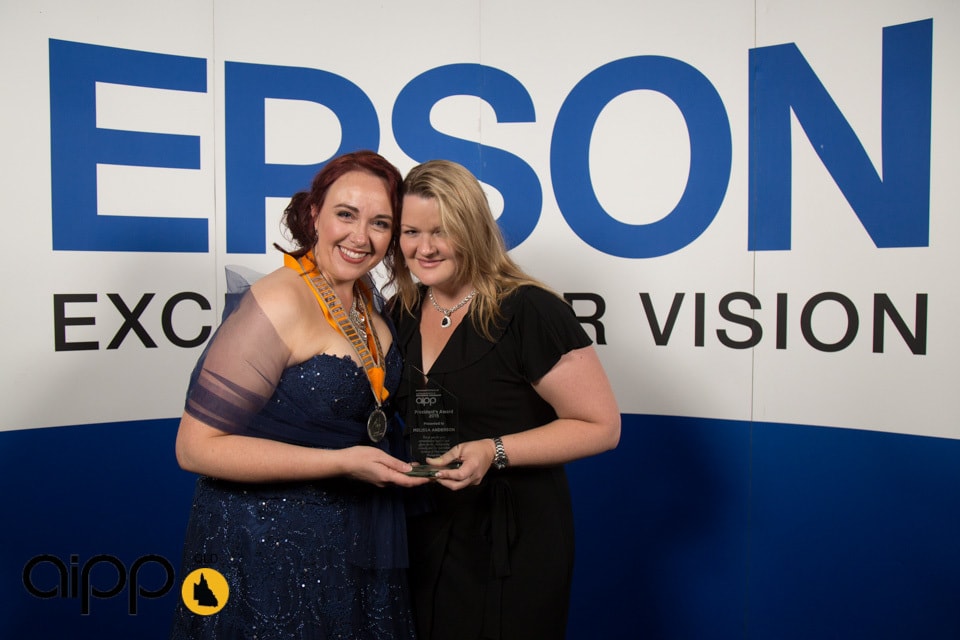 Our fabulous 2014/15 Council – Helen Henry, Pete Dunn, Sara McKenna (me! President), Matt Palmer and Alicia Adamopoulos (Vice President).  We've had a great year together!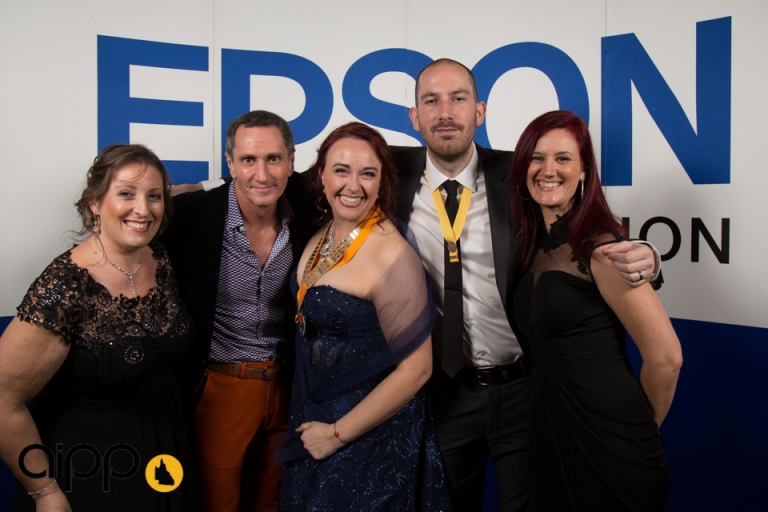 Troublesome Trio!  Bibi, Mel and I always have a lot of laughs together.  I love these girls.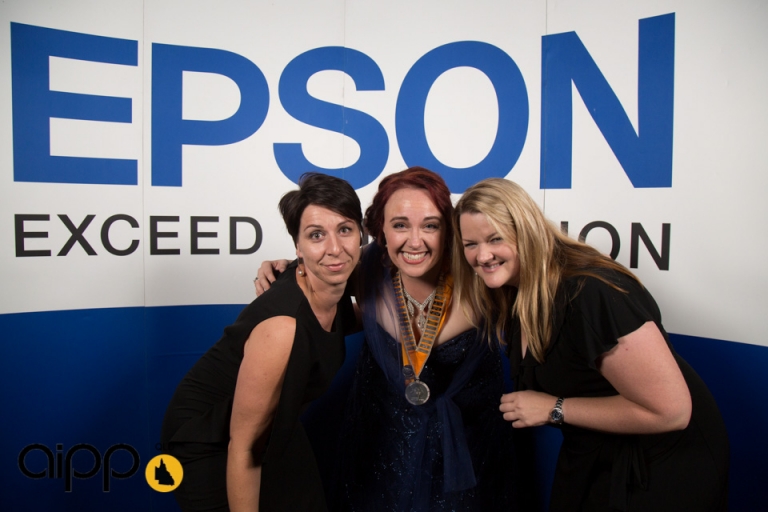 Everybody needs a Wanda!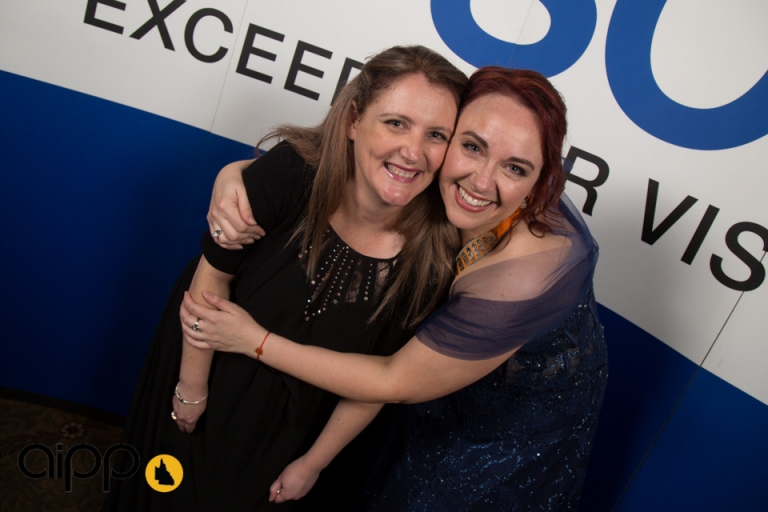 Kris & Wanda Anderson and Dan McColl are my dearest friends in the photography world.