43 Newborns
2016 has been an amazing year at Sassi Photography.  Not only did we move into our new premises at Brisbane Photography Studios and basically start the business again from scratch, we also met over 80 families in the studio and photographed a gorgeous 43 newborns.
Anyone who has met Sara knows she just falls in love with every baby she encounters.  To be able to capture the joy of a new member of the family and photograph newborns is a gift.  Some of the babies we welcomed were Finn, Cohen, Alexandra, Summer, Stella, Reid, Noah, Aydhan, Leo, Skye, Sophie, Mialy, Millie, Jonathan, Eli, Roy, Maple, Paisley, Taylor, Rudransh, Louie, Zalia, Sebastian, Eva, Ezekiel, Henry, Aaliyah, Mason, Maxwell and Evelyn.  Each precious bundle came with their own personality, family traditions and style.  Some cried through most of the photography experience whilst others slept.  We had lots of little smiles and even more wee and mess!  We loved every second of it and can't wait to meet all the new babies in 2017!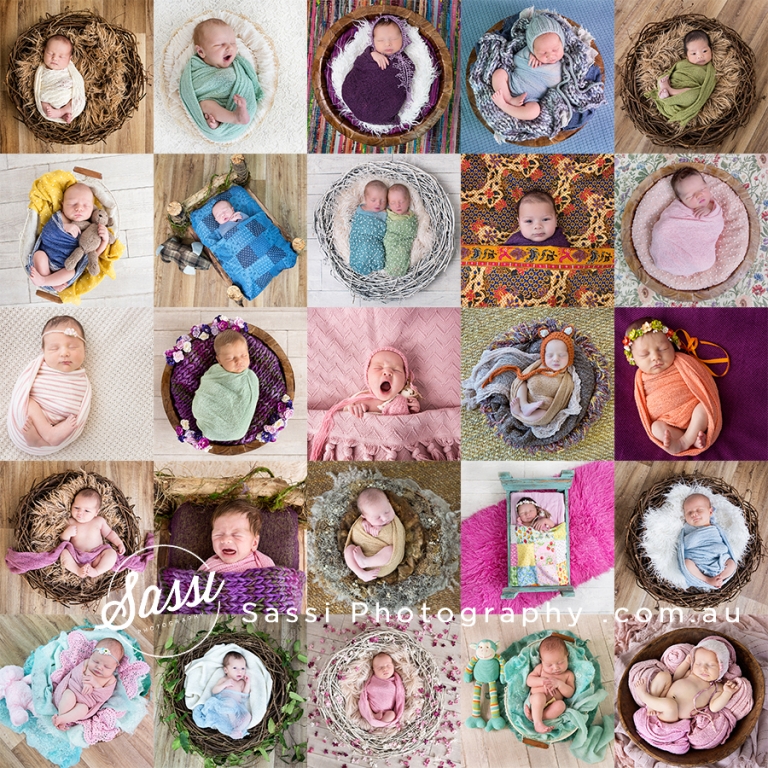 Thank you for a wonderful year!  Without our amazing clients, friends and colleagues we wouldn't be able to do what we do. Best wishes for a happy and prosperous 2017!
Sara & the Sassi Photography Team