Busy, busy with all the kids home on school holidays, plus with Baby trying to push it's way through my navel!  I hope to have the next couple of sneak peeks from the Trash the Dress up over the next few days.  I thank you for your patience, Jo & Mel.
Meanwhile, John and I are madly renovating (with the assistance of Mia, Chris & Nick at intervals).  Over the weekend, we managed to demolish the kitchen almost entirely and begin building the new kitchen downstairs.  We had to do all the bits that needed plumbing.  My entire house is in a mess, as I now have my kitchen contents strewn all over any spare space upstairs, with my dishwasher and sink downstairs (but basically no cupboards to put anything away in). 
This is what's left of my original 1960's kitchen upstairs.  I am NOT sorry to see this go!!  The end of the room (where the pipes are sticking out) is going to become our ensuite, so is being plumbed for shower, toilet, vanity.  There is stuff EVERYWHERE!!  I'm so sick of things being stacked onto other things!  (ie. on top of fridge, microwave, cupboards)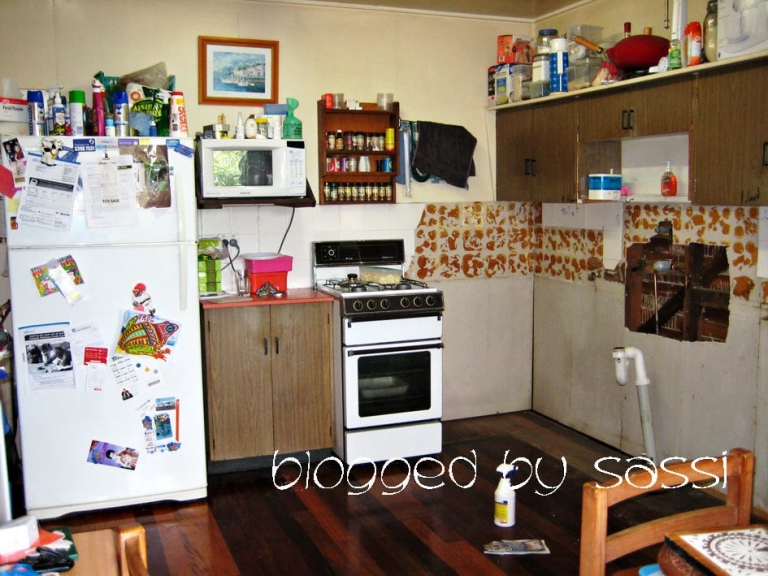 …and now for downstairs…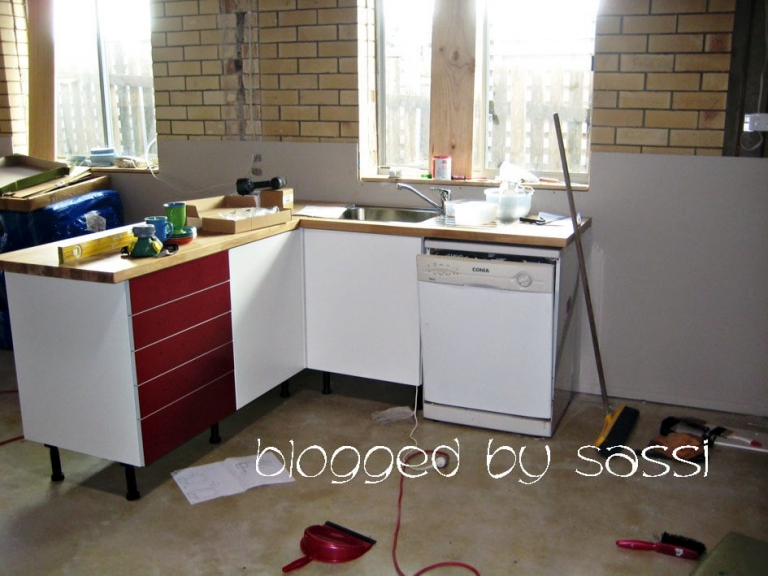 *sigh*  As you can see, I have my sink and dishwasher downstairs…  that's about it.  The walls still need plasterboarding, the windows need finishing, the ceiling needs to be build in.  Oh…  and the rest of the kitchen (ie. my FRIDGE and all the pots and pans) needs to come downstairs.
I'm trying not to feel stressed that we are hosting the big family Christmas lunch here in NINE DAYS!!!  rofl!!!  Good luck to us!!
Did I mention that I am building a lot of the kitchen by myself?  John put the bench tops on for me and put the sink in, but I am building (from flat packs) all the cupboards, drawers and rotating shelves.  I will also be putting together our new ten-seater dining table, ten wooden chairs and the kitchen island.  I'm only nearly eight months pregnant….  if this doesn't send me into early labour, I don't know what will!!  haha
So take care and I'll keep you posted with the renos, the Trash the Dress photos and a couple of other things in the pipeline.  (When all I want to do is put up my Christmas tree and wrap the presents!!  wwaaahhhh!)
xx S.