Months of preparation and a years of award-winning images being taken culminated in the 2014 AIPP Qld Epson Professional Photography Awards Gala Dinner at the end of March.  This is my favourite night on the AIPP Qld calendar and this year, as AIPP Qld President, I didn't get to hide behind others and stepped up to help present the evening.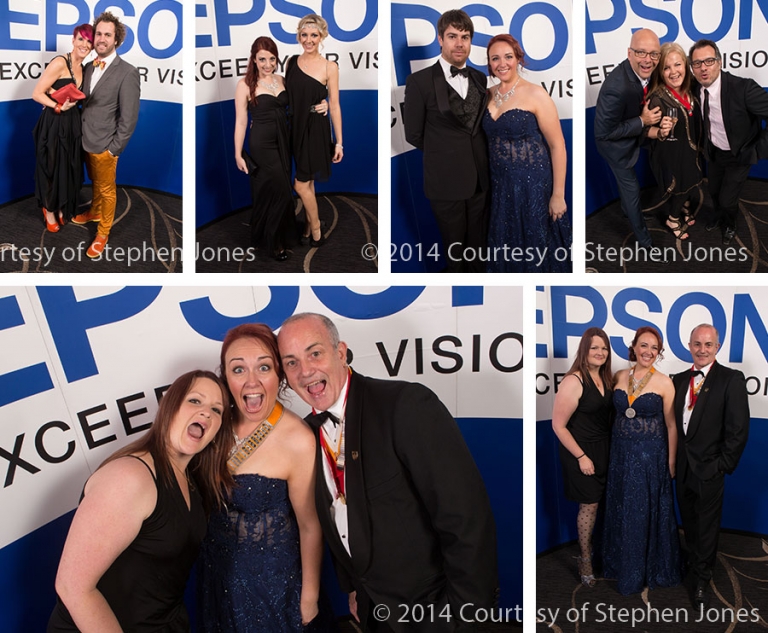 During the weekend of the awards, my home (now labeled Sassi Manor) welcomed a range of visiting judges.  We had a fabulous and VERY busy weekend!  Lesley Downie and Glen Knoblauch were down from Noosa and helped me host the amazing Nuran Zorlu (NSW) and Paul Hoelen (Tas).  Julie Ewing (Vic) and Mel Anderson spent a bit of time with us also and were amongst the group of hilarious friends who ended up at my house after the dinner also.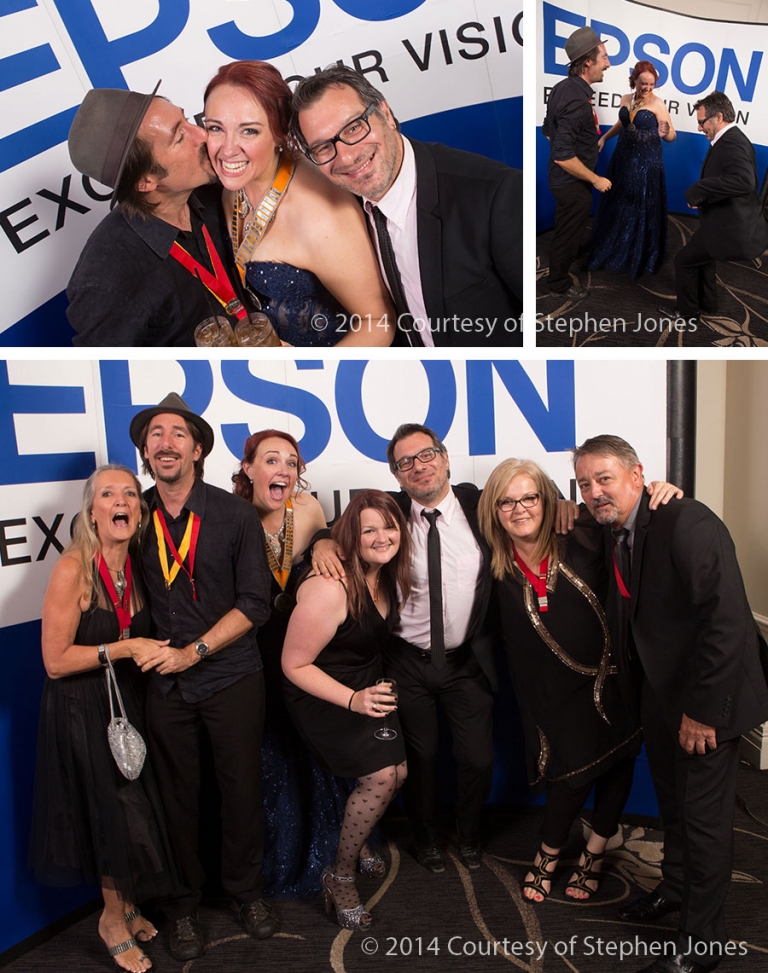 The 2014 category winners line up for the announcement of the overall 2014 AIPP Qld Epson Professional Photographer of the Year.  (Glen Knoblauch for Chris Knoblauch, Lesley Downie for Charmaine Heyer, Gary Cranitch, Ola Kwintowski, Alicia Adamopoulos, Ryan Schembri, Kelly Brown – on iPad from Europe, William Long, Andrew Porfyri and Matt Palmer)
…and the winner is….  Kelly Brown!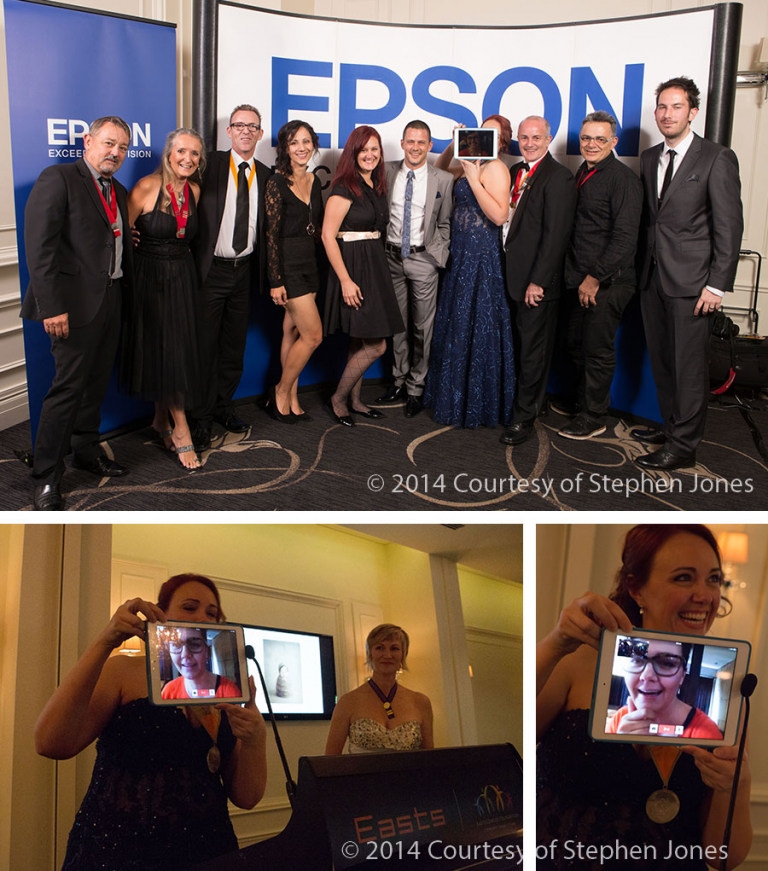 Then there's that last minute realisation that, after you've joked that you'll just wear whichever boots you lay your hands on first, I really didn't get around to buying matching shoes for my gown and did have to throw on my green boots!!  (It was those, black, brown or purple – the green were the least offensive with the blue gown!)  Bruce from Epson showing a little leg for me.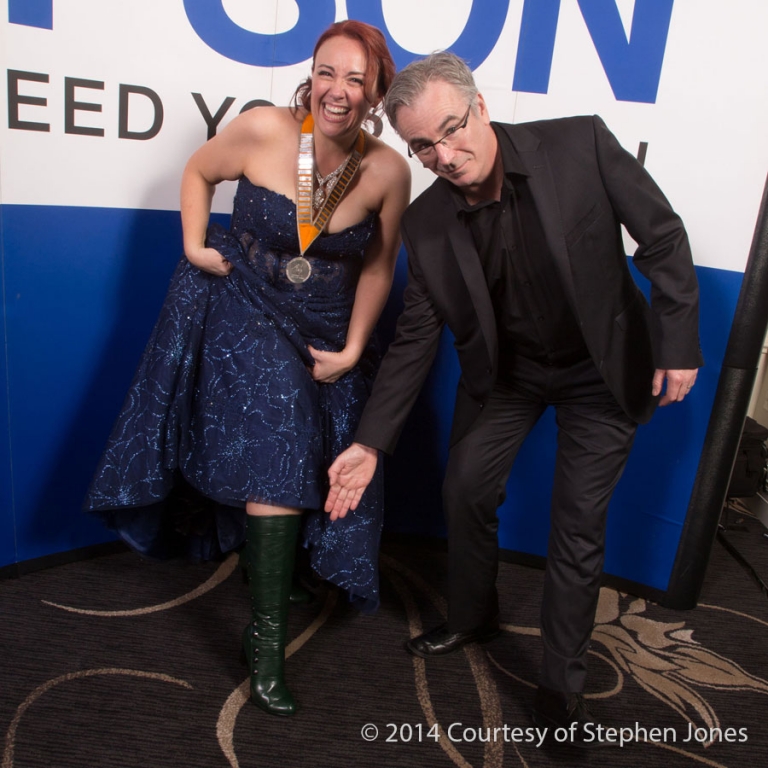 xx S.