On a quick scout on Facebook, today I came across Salisbury Youth Theatre – a theatre group I was part of when I was in my teens.  I have sore sides from laughing so much at all the old photos and thought I'd share one with you.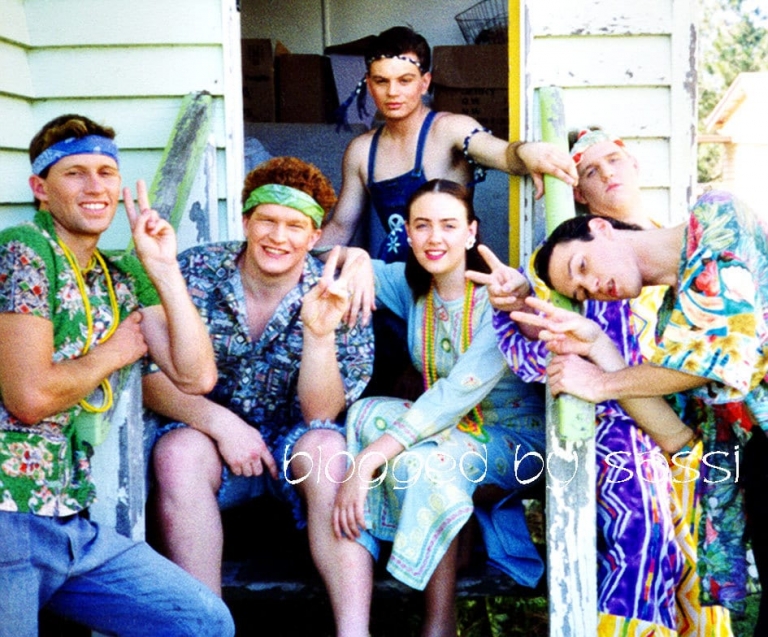 These costumes were for a Seventies number from Hair.  We were waiting on the steps of the dressing room for our time to go onstage.  We were on 'tour' (lol) and I think we may have been in Hervey Bay.  (l-r: Colin, Shannon, Mark, myself, Murray & Anthony.)
I plan on catching up the blog in the next week or so.  I'm working on photos over the week, so please be patient.  🙂
xx S.