Because I can't show you the images from my latest couple of shoots yet, I have more studio to show.  I put my Sassi Photography logo up on the wall and just about everything has a home now.  I plan to be at the studio all day tomorrow (except for an hour or so around midday).  I am really looking forward to it!
Aren't these great?  I now have more vehicles and planes for little boys to play with.  If you love any of the boys toys you see here, I have them for sale!  Let me tell you, they are a HUGE hit with the littlies.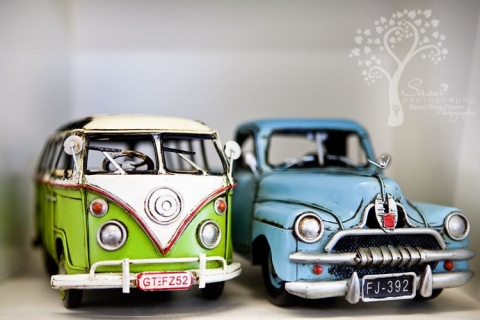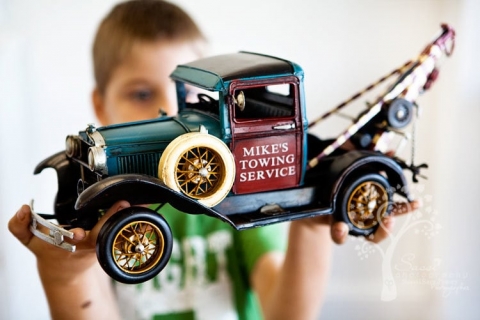 I had to label this photo with all the things I'm loving.  Check out the one-of-a-kind artwork created by the amazing Gradum Gypsies!  Ngaire & Jill are so very talented and I can't wait to incorporate this canvas into my newborn shoot next week!!  Thank you ~ love you both.  xx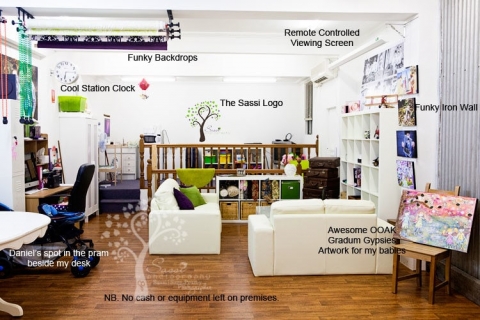 Of course we need a FUN place for the kids to play.  James spends a bit of time in here and is happy.  If anyone wants to donate a big, light TV I can mount to the wall, please feel free!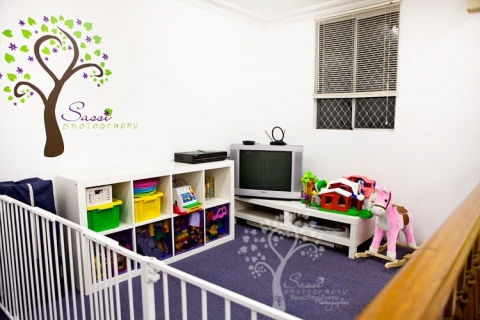 Actually, the kids have the best view of what's going on in the studio.  This is their view, up to the front of the studio.  The big rectangles are the banners I have in the windows.  (I really need to get a new photo of the front to show.)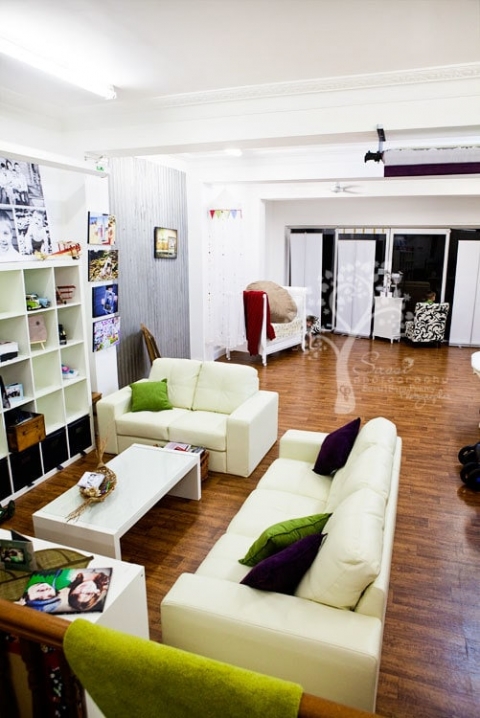 …and here are the banners.  The gorgeous Meg & Liam, baby Amelie and my own baby Daniel.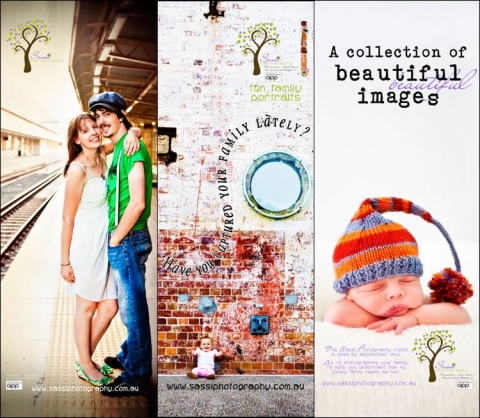 Drop me a line or email if you'd like a photoshoot.
xx S.