PRODUCT/SERVICE LAUNCH
Sassi Photography is proud to officially announce a working partnership with Lorraine Halse – Award Winning Body Painter!  You may recall Lorraine from previous posts on my blog, especially recently.  Together, we will specialise in painting and photographing Precious Tummies – beautiful baby bellies on expectant mums.  Full body painting services with photography will be available also!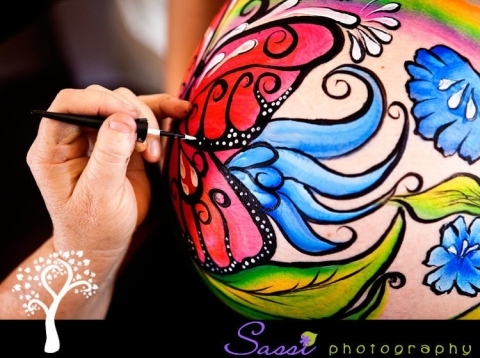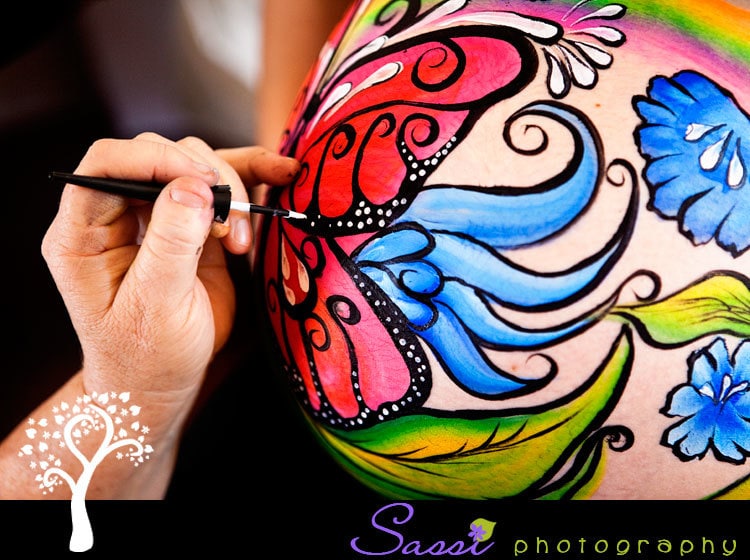 For more information on Lorraine and her work, view her website Fairy Lane.  We love to work together, but if you don't need a photographer, Lorraine can help you with not only face and body painting, but Fairy Parties also!  She's amazing!
Now…
Meet Manda.  Manda is old-school (like me) and doesn't know if she is welcoming a boy or a girl, so Lorraine covered all bases.  This was the first Precious Tummies session I have been to and really enjoyed it.  Manda was very comfortable and said the paint over her belly was soothing and felt nice.  Bubby was rolling and poking little feet at us to say HI too.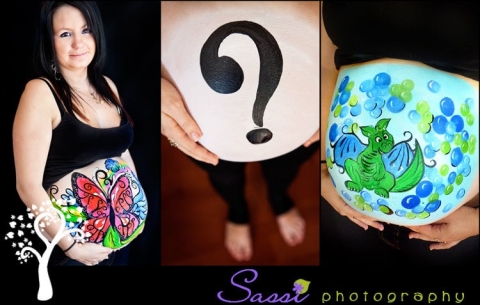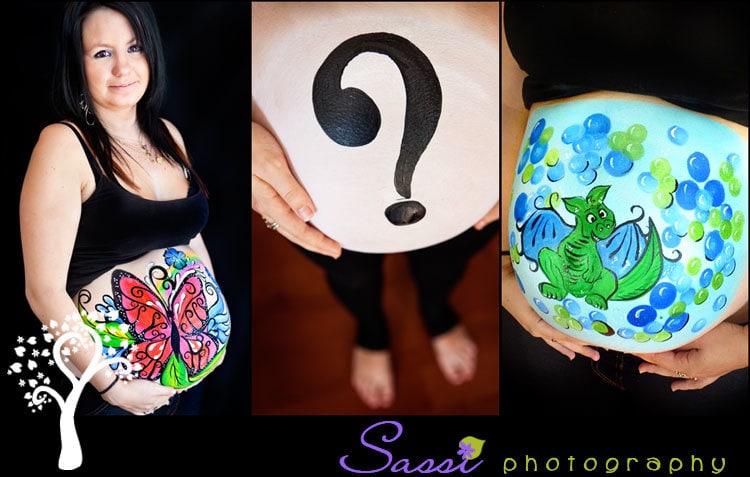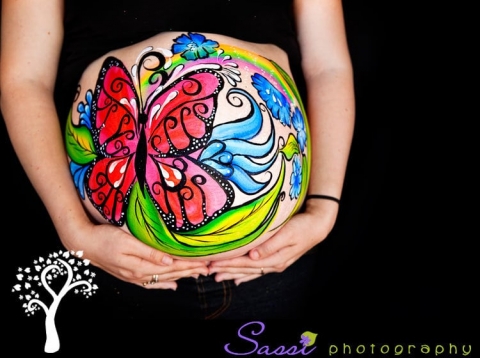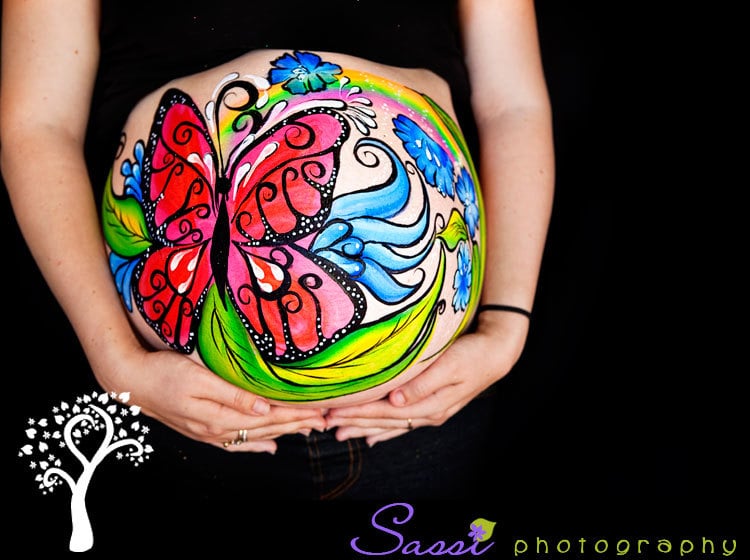 Thanks Manda!  Also, thanks to Karly for the 'boy belly' photo – I had to run to a family event and missed getting the shot.
Your 'belly bump' is with you only a short while so why not capture this moment with a Precious Tummy painting and Maternity Session?  In the Studio or your own home, maybe even at your Baby Shower!
xx S.